Fully booked. Next one in April 2023 / November 2023.
Italy, Tuscany. Yoga & Wine. Aaaand Sun :)!
8 people max.

Montepulciano, Italien
5 days, 4 nights
August | Wednesday, 3rd - Sunday, 7th
995€ p.p. (Double room) | 1.500€ p.p. (Single room))
(+38€ for the special Wine-tasting with our gourmet Sommelier)
A detailed why's and how's of the asanas, fun, challenging and sweaty Yoga & Stretch flows, meditation, and 1:1 adjustments, challenges & questions - that's what the 5 days are about.
And about sun, friends, pool & wine!

We have a deep trust in the transformative power of a strong practice.
That's what we are going for, because we want the perfect Yoga pose - the perfect one for ourselves. The intime environment gives you the chance to get it 1:1. You will deepen your asana, your understanding for more details, and more awareness in your practice.
And you will deepen your understanding and awareness of good wine - if you want to!
Location | Program | Teachers
Location
The discovery takes place in a gorgeous, old, Italian villa of the 18th century in Tuscany. Combined with delicious food and special (sparkling) wines! In the middle of the nature of Tuscany, Italy, we are located in a space just for us.

Let's just say we have 4 bedrooms, bathrooms, a common area, a huge garden, a pool, and enough space to sit together and to be alone when needed.
The perfect surroundings to rest while enjoying delicious food and wine, while soaking up the sun, and furthering your Yoga practice.
Mari
Mari is a Yoga Alliance qualified yoga teacher, based in Berlin. Having danced ballet for over 17 years, she grew up moving and working with the body. Mari is happy that so far she had the honor to go through a never ending education of different Yoga styles with some of the best international teachers in the world.
Mari's intention is to share ancient wisdom in fusion with modern-day dynamic and challenging flow classes to support students toward self-realization and finding balance in the every-day life.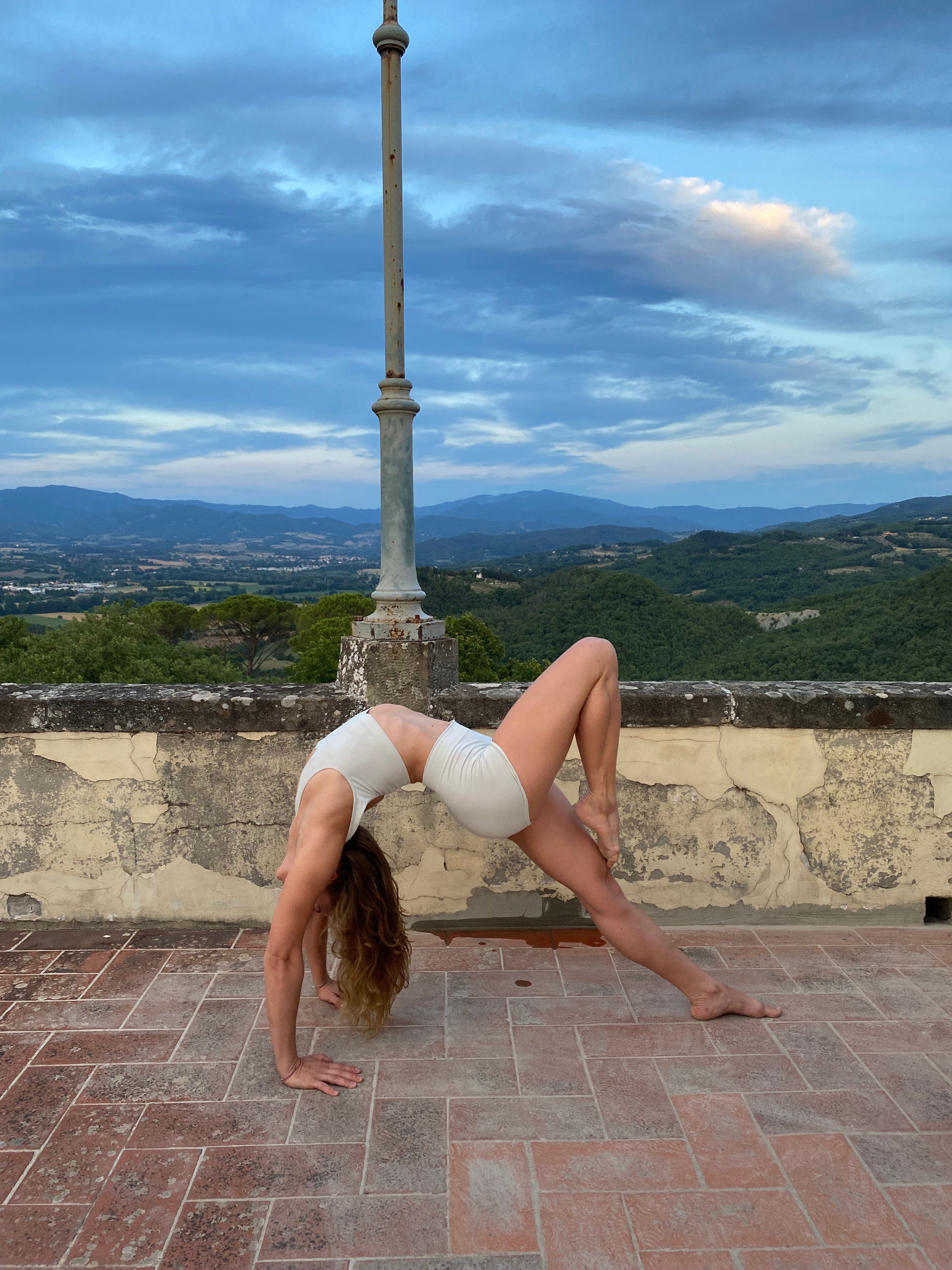 Why?!
You can do Yoga for years - but did you ever have the feeling of I am not sure if I am doing it the right way. Is there a deeper variation of this? Or maybe just a better one for myself? What does Yoga mean in the daily life?

For Mari these questions never stop in her Yoga practice and teaching:
Be critical, be open, push yourself, but chill as well,
be happy and be smart in your individual practice.

In addition to that - optional:
You have the seldom possibility to book a personal (business) coaching on top. Being in an environment of Yoga and free-time gives you time to observe, to go deeper, to question what you want in life and what you want to change.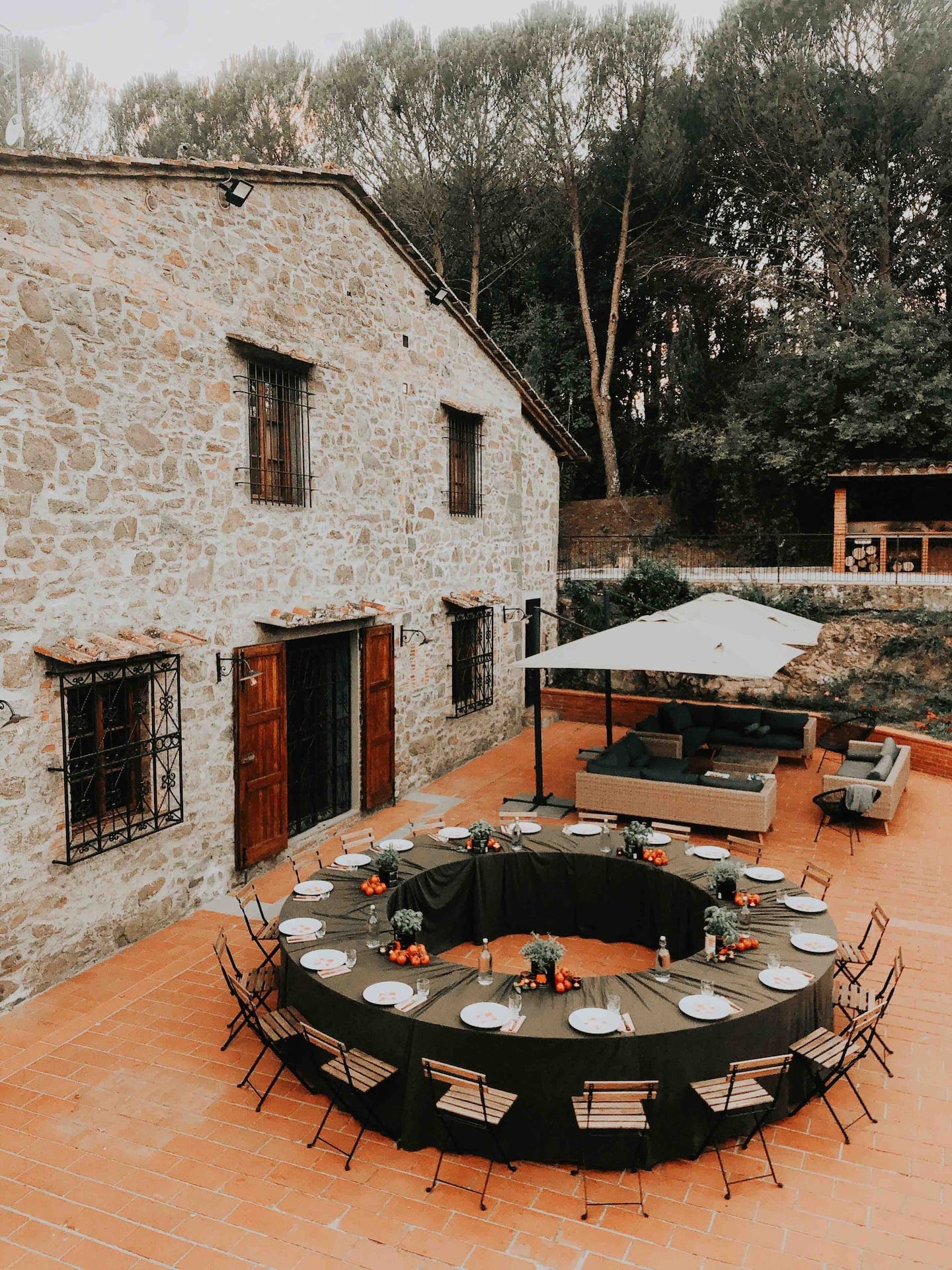 Program.
Day 1 - Wednesday, 3rd of Aug
Arrival until 4.00pm
Welcoming & Get to know | Short meditation 4.00-5.00pm
Conditional Yoga class 5.15-6.30pm
Dinner 7.30pm


Day 2 - Thursday, 4th of Aug
Breath + Meditation 8.00-8.30am
Stretching Flow 8.45-10.00am
Brunch 10.30am-12am | Free time until 3.00pm
Fundamental workshop 3.00-5.30pm
Q-Hour Asana 05.30-6.30am
Dinner 7.00pm


Day 3 - Friday, 5th of Aug
Morning Meditation 8.00-8.30am
Stretching 8.45-9.45am
Q-Hour Asana 10.00-10.45am
Brunch 11.00am - 12.30am | Free time until 4pm
Conditional Yoga: 4.00-6.00pm
Dinner & Wine Tasting 7.00pm


Day 4 - Saturday, 6th of Aug
Morning Meditation 90deg. 8.00-8.30am
Conditional Yoga 8.45-10.30am
Q-Hour Asana 10.30-11.00am
Brunch 11.30am - 13.00am | Free time until 3am
Yin Yoga 3.00-04.00am
Wine Experience & Dinner 5.30pm


Day 5 - Sunday, 7th of Aug
Morning Meditation & Stretching 8.30-10.00am
Brunch 10.30am
Closing Circle 12.00-1.00pm
Departure 1pm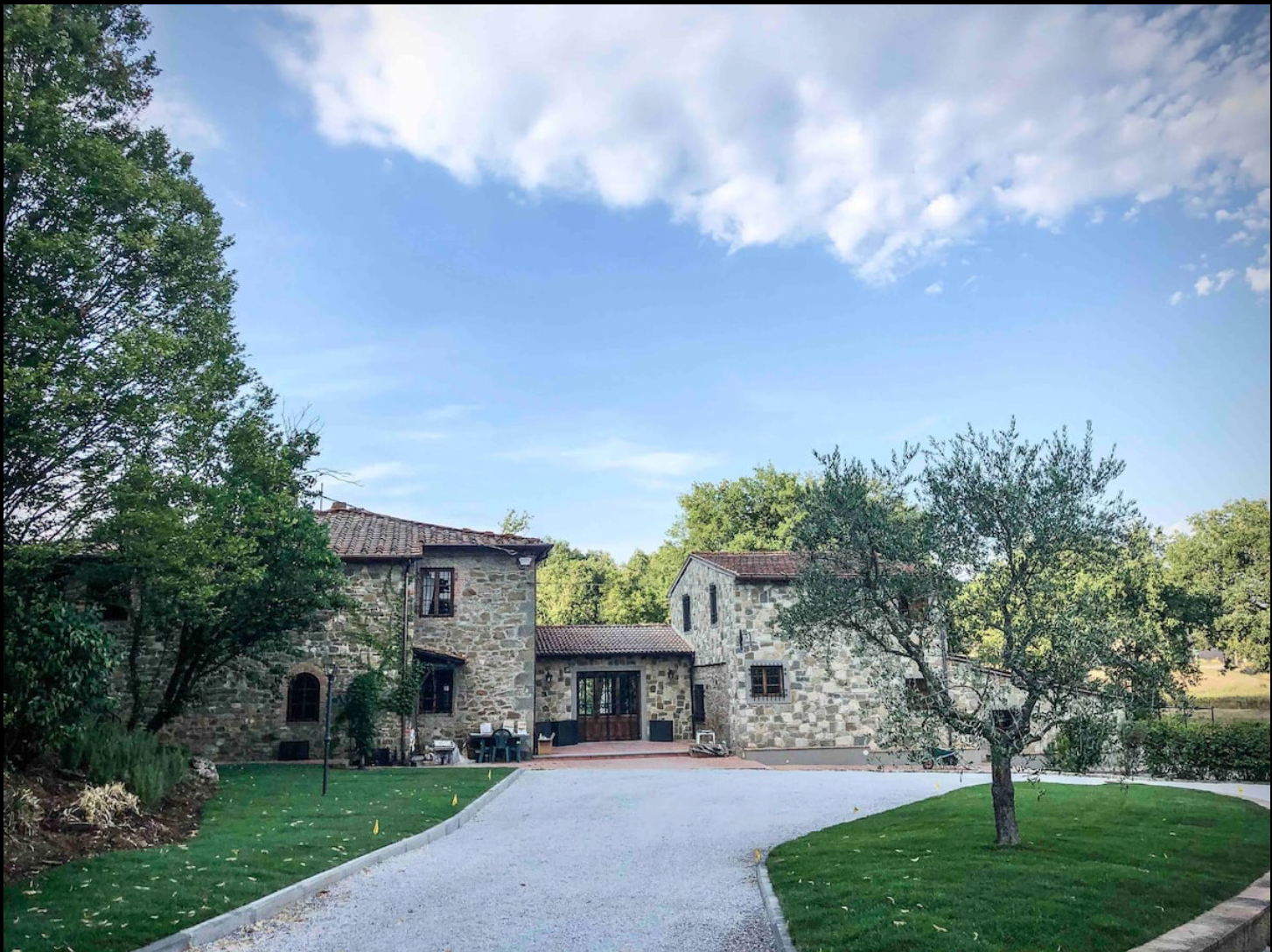 What to expect / what you get.
Incl.
Yoga, Fundamental Workshops, Stretching, Meditation, Breath work.
1:1 adjustments, tiny group of Yoga practice
Accommodation in a double or single room in an old historian villa in the middle of Tuscany.
Delicious and local vegetarian /vegan brunch + 2-course dinners, tee.
Add.: Special Wine tasting + Wine experience and on request delicious wines.
Add.: Personal coaching by a coach of Berlin Coach Akademie

Exkl.
Travel, Yoga mat (& props).
A Delicious wine tasting, guided by a sommelier: Additional 38€
Price:
DZ - 995 EUR
EZ - 1.500 EUR
4 Days Yoga
NEW: 30th of Sept - 3rd of Oct 2021
Yes - there will be wine at our Yoga retreat.
We have teamed up to offer you a Yoga retreat like no other!
In our opinion most retreats are too expensive, with too little Yoga, and you never know about the quality of the classes. We want to combine high quality Yoga with beautiful holiday surroundings and a great group of people to hang out with.


Yoga Onda & Juliette van der Weijde
help you to deepen your asana, stretching, pranayama & meditation practice!
Sarah and Felix will be there for your soul - delicious food & the best wines!
At beautiful Mas Palou you will find a Yoga retreat that concentrates on you and your wishes:
strong Yoga classes, Yin Yoga & workshops on Breathwork & Stretching,
accompanied by delicious vegan / vegetarian food & selected wines brought to you by a sommelier.
Join us at Mas Palou in Spain
40 min (car) from Barcelona, Mas Palou is a beautiful 17th century family-run estate on
an organic vineyard. Mas Palou is quiet, offers you beautiful nature, time to relax...
Well, just see for yourself!
Mas Palou
Juliette and Mari will be guiding you through Yoga classes every single day,
giving you a variety of styles.
In addition to that, we will be offering 2 workshops to deepen your awareness and understanding: Healthy and individual Stretching & Pranayama.
Mari will explore the healthy stretching, mobility and flexibility with you.
Juliette will take you on a journey of the breath to release stress and suppressed emotions.

You can make the most of your free time by simply enjoying the calmness, the rural environment and the community we will create. Lazing by the pool or taking meandering walks around the vineyard before you taste wines at dinner with our sommelier.
Enjoying healthy and fresh food & some wine from the beautiful Mas Palou.
4 Day Yoga retreat @ beautiful Mas Palou, Spain!
We can't wait for you to join us for this 4 day getaway retreat at beautiful Mas Palou, Spain!
Includes:
Accommodation on the stunning family-owned vineyard from 1623 Mas Palou
All (home-cooked) meals, vegetarian-vegan
9 classes & 2 in-depth workshops!!! (guided dynamic Yoga classes, Yin Yoga, Workshop Breathwork + Stretching, guided Meditations.)

It is our offer to you - you don't have to take all of the classes if you feel like hanging out at the pool / in the vineyards instead, it's your choice.
Doesn't include:


Flights to Barcelona
Airport transfer (take a car or train - you will get more information from us)
Yoga mat
Delicious wine tasting, guided by sommelier: Additional 30€
What to expect on 30th of Sept - 3rd of Oct '21.
6PM: Welcome Yoga 75 Min. (Mari)
7.45PM: Dinner + Get-together
9.30PM: Meditation 30 Min. (Juliette)
7.30AM: Morning Meditation 30 Min. (Mari)
8.00 AM: Morning Yoga 90 Min. (Juliette)
11.00AM: Brunch + Free time
2.30PM: Workshop Stretch 90 Min. (Mari)
5.00PM: Flow Yoga 60 Min. (Juliette)
7.00PM: Dinner + glass of Wine
7.30AM: Morning Meditation / Pranayama 30 Min. (Juliette)
8.00 AM: Morning Yoga 90 Min. (Mari)
11.00AM: Brunch + Free time
2.30PM: Yin Yoga 60 Min. (Mari)
4.00PM: Workshop Breathwork 90 Min. (Juliette)
7.00PM: Dinner + Wine Tasting
Day 4
8.30AM: Morning Yoga 90 Min. (Mari)
Brunch + Closing
Check out by 1pm
Price
€490 for a double room
€460 for a triple room
Add. 30€ if you want to enjoy the wine.

Mas Palou is divided into three houses so if you are coming as a group / a pair do let us know so we can cleverly accommodate your stay. Max. 16 people. You can easily take the train to get to the house if you arrive to Barcelona.

To reserve your spot on this beautiful retreat the total price is required via PayPal: info@mari-yogaonda.com
(For bank details, text us.)


Cal Joaquim (Fully booked)

2 rooms with 3 twin beds
2 rooms with queen bed
Cal Lluís

2 rooms with 2 twin beds
1 room with queen bed

Contact / more information & registration: