Yoga & wine?
Yes - there will be wine at our Yoga retreat.
We have teamed up to offer you a Yoga retreat like no other!
2 Yoga teachers, 1 vegan food lover & chef, 1 sommelier!
In our opinion most retreats are too expensive, with too little Yoga, and you never know about the quality of the classes. We want to combine high quality Yoga with beautiful holiday surroundings and a great group of people to hang out with.


Yoga Onda & Juliette van der Weijde
help you to deepen your asana, stretching, pranayama & meditation practice!
Sarah and Felix will be there for your soul - delicious food & the best wines!
At beautiful Mas Palou you will find a Yoga retreat that concentrates on you and your wishes:
strong Yoga classes, Yin Yoga & workshops on Breathwork & Stretching,
accompanied by delicious vegan / vegetarian food & selected wines brought to you by a sommelier.
Join us at Mas Palou in Spain for our special Yoga retreat.
40 min (car) from Barcelona, Mas Palou is a beautiful 17th century family-run estate on
an organic vineyard. Mas Palou is quiet, offers you beautiful nature, time to relax...
Well, just see for yourself!
Mas Palou
Juliette and Mari will be guiding you through Yoga classes every single day,
giving you a variety of styles.
In addition to that, we will be offering 2 workshops to deepen your awareness and understanding: Healthy and individual Stretching & Pranayama.
Mari will explore the healthy stretching, mobility and flexibility with you.
Juliette will take you on a journey of the breath to release stress and suppressed emotions.

You can make the most of your free time by simply enjoying the calmness, the rural environment and the community we will create. Lazing by the pool or taking meandering walks around the vineyard before you taste wines at dinner with our sommelier.
Mari will guide you through her Conditional Yoga classes,
a challenging and stimulating Vinyasa practice and
meet your zen with calming and wholesome Yin.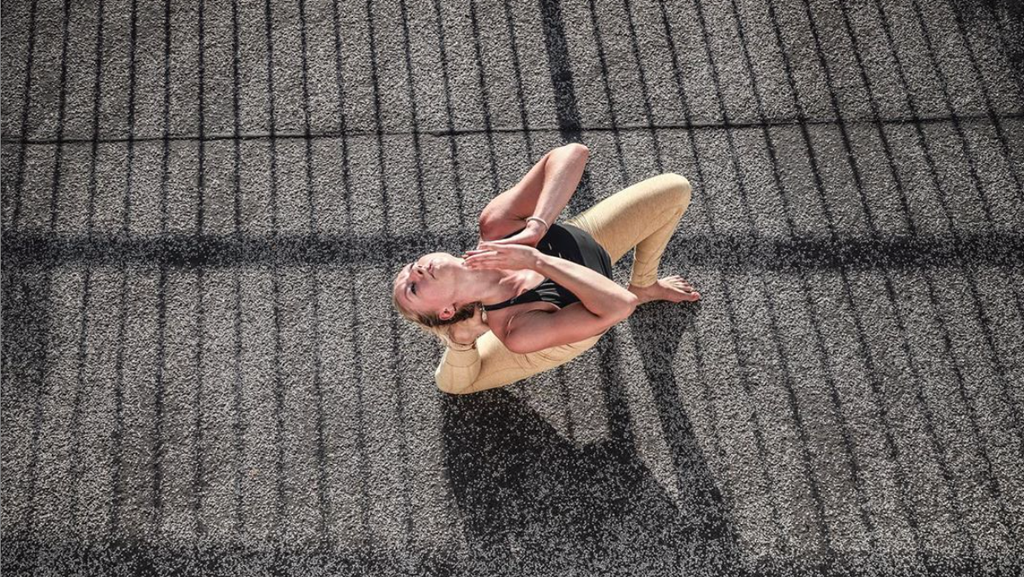 Juliette will guide you through her dynamic Vinyasa Flow with a
focus on strength and flexibility for the spine.
We partnered up to make this retreat as relaxing and fulfilling as possible,
to create a community and learn about the practice,
enjoying healthy and fresh food and some delicious wine if you wish.
We can't wait for you to join us for this 4 day getaway retreat at beautiful Mas Palou, Spain!
Includes:
Accommodation on the stunning family-owned vineyard from 1623 Mas Palou
All (home-cooked) meals, vegetarian-vegan
9 classes & 2 in-depth workshops!!! (guided dynamic Yoga classes, Yin Yoga, Workshop Breathwork + Stretching, guided Meditations.)

It is our offer to you - you don't have to take all of the classes if you feel like hanging out at the pool / in the vineyards instead, it's your choice.
Doesn't include:


Flights to Barcelo
Airport transfer (take a car or train - you will get more information from us)
Yoga mat
Delicious wine tasting, guided by sommelier: Additional 30€
What to expect on October 15-18 2020
6PM: Welcome Yoga 75 Min. (Mari)
7.45PM: Dinner + Get-together
9.30PM: Meditation 30 Min. (Juliette)
7.30AM: Morning Meditation 30 Min. (Mari)
8.00 AM: Morning Yoga 90 Min. (Juliette)
11.00AM: Brunch + Free time
2.30PM: Workshop Stretch 90 Min. (Mari)
5.00PM: Flow Yoga 60 Min. (Juliette)
7.00PM: Dinner + glass of Wine
7.30AM: Morning Meditation / Pranayama 30 Min. (Juliette)
8.00 AM: Morning Yoga 90 Min. (Mari)
11.00AM: Brunch + Free time
2.30PM: Yin Yoga 60 Min. (Mari)
4.00PM: Workshop Breathwork 90 Min. (Juliette)
7.00PM: Dinner + Wine Tasting
Day 4
8.30AM: Morning Yoga 90 Min. (Mari)
Brunch + Closing
Check out by 1pm
Price
€490 for a double room
€460 for a triple room
Add. 30€ if you want to enjoy the wine.

Mas Palou is divided into three houses so if you are coming as a group / a pair do let us know so we can cleverly accommodate your stay. Max. 16 people. You can easily take the train to get to the house if you arrive to Barcelona.

To reserve your spot on this beautiful retreat the total price is required via PayPal: info@mari-yogaonda.com
(For bank details, text us.)


Cal Joaquim

2 rooms with 3 twin beds
2 rooms with queen bed
Cal Lluís

2 rooms with 2 twin beds
1 room with queen bed

Contact / more information & registration: